The experienced Hauer Ranch wranglers use their knowledge of the area to guide you on a personalized horse and mule trail ride rich in local history and folklore. We hope our guests will have the most enjoyable commercial trail ride they could ever hope to have.
John & Sena Hauer
John and Sena use their intimate knowledge of the area gained through generations of ranching and living in the Moab area to guide you on a personalized horseback and mule trail ride rich in the history and folk lore of Moab. John and Sena Hauer will take you on the horseback or mule trail ride of your dreams through some of Moab's most spectacular scenery.
Sena Taylor Hauer
Sena and her husband John own Backcountry Trail Rides and MoabHorses.com based at the Hauer Ranch. Sena will climb on almost any horse (note photograph) and has been a horse lover since she was a baby. Her first horse was a gift from Santa when she was one year old. That mighty beast was made of plastic and was suspended by springs from a metal frame. Sena is a 5th-generation Moab resident whose professional training is in community newspaper journalism. The Moab Times-Independent newspaper has been owned by the Taylor family for more than 100 years. Sena enjoys both writing and riding.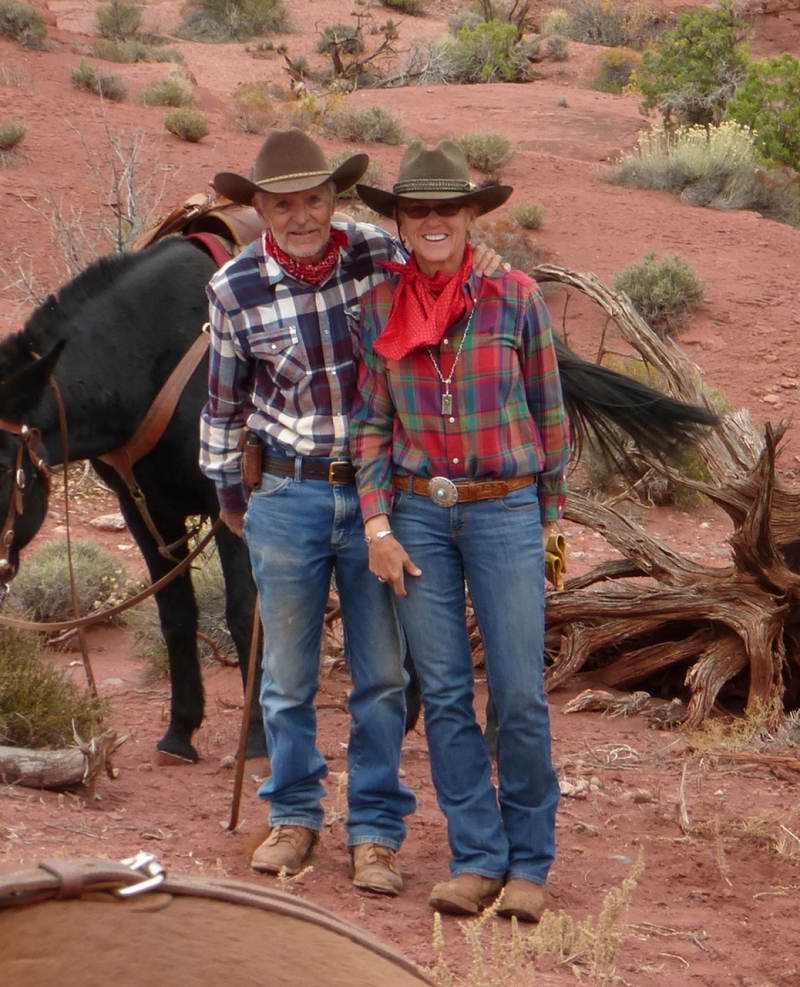 Definitely worth the drive! This was a great trail ride. Very friendly staff (and dogs!), gorgeous scenery, and interesting narration by Trace, describing the many movies made in the area! My husband said his horse was the best he'd ever ridden on a trail ride and my horse was gorgeous (but did need a firm hand!). I would do another ride with these folks in a heartbeat.
5 stars all the way!! If you are visiting Moab then Hauer Ranch is a must on your itinerary. We were lucky enough to have John and Sena as our trail guides and we thoroughly enjoyed every bit of our private ride. Not only was the ride informative but you'll get some of the best scenery around. Sena was very accommodating with our last minute booking. I'm already planning a second visit. Thank you for a great experience!!
Highlight of our trip! Gorgeous trail. Coming from NYC, this was an experience that we'll truly never forget. Can't recommend it enough.